What are these bugs and how do I deal with them?
by Rick
(Toowoomba, Qld, Australia)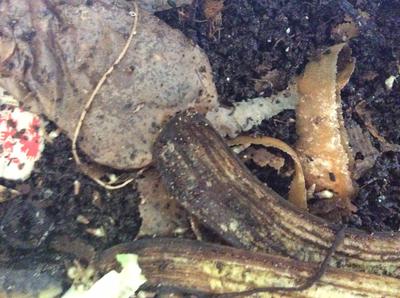 The Mites
Hi all, I'm still new at this worm farming and have some things bugging me.


The first is a collection of tiny white mites, I've no idea what they are but they move over all the food.
The second are cone shaped bugs, again no idea what they are, but again they move and gather around certain foods.
Photos attached, the mites are on the banana are not too clear sorry :(