The Urban Worm Bag v2.0
The Urban Worm Bag is one of the most breathable and sturdy continuous flow-through worm composters on the market, yet still holds in moisture for longer periods than other similar systems.
Urban Worm Bag Gets My Seal of Approval!
Steve Churchill is the inventor of this worm composter. I recommend his design, due to its...
Large Capacity, 

Sturdy Steel Frame

Long Suspension Straps, and

Wide-Mouth Opening at Bottom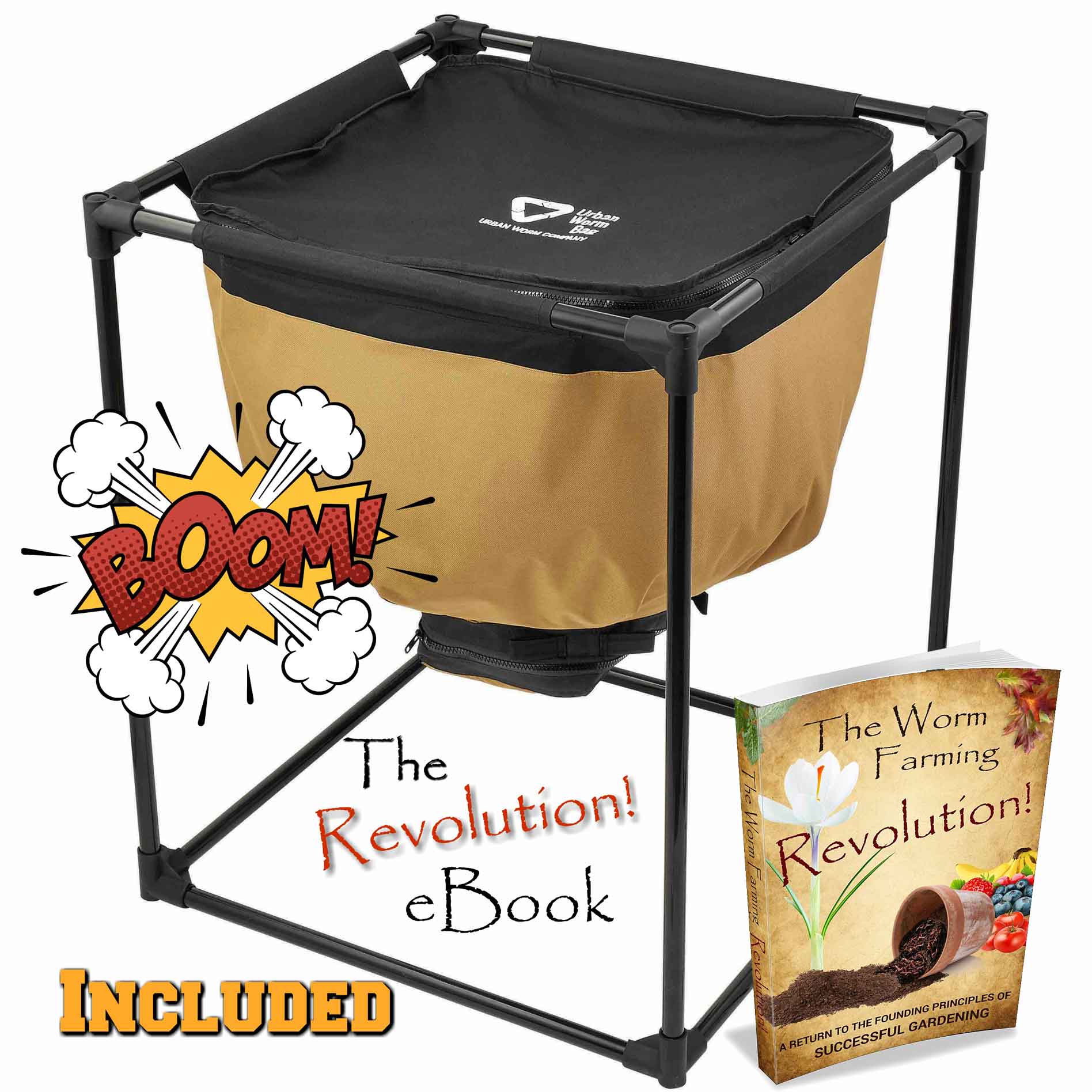 FREE eBook

Purchase The Urban Worm Bag today through this affiliate link ONLY and get the Worm Farming Revolution Download in your Inbox within 24-48Hrs.
WILL BE combined with other offers available through affiliate link
---
Your Purchase will also be applied 100% towards The Beneficial's Project by clicking the affiliate link for The Urban Worm Bag. Help me Bring this Story to life.
As if this isn't enough to set it apart from "other" suspended worm composters, what has me even more impressed is...
The Breath-ability and

Moisture Retention
Steve thought of everything when designing the Urban Worm Bag. Many of us, who've had similar models, know that the edges dry out quickly. While this is great for oxygen flow, it's a lot of moisture control maintenance.
Thanks to a layer of polyurethane on the 900D Oxford nylon fabric, it's guaranteed not to rip or abrade, even in the harshest of conditions.


OH THAT'S RIGHT!

Did I mention He backs it all up with a Guarantee?



The Urban Worm Bag
LIFETIME GUARANTEE!
Also, unlike other models, it comes with everything you see below. This includes the sturdy steel frame. It's able to hold over 250 pounds. That's a lot of worm castings and recycled material. 
I even saw a picture of his 2 kids playing in it!

So if you're interested, look at
and get one for yourself.
Do it Right the First Time!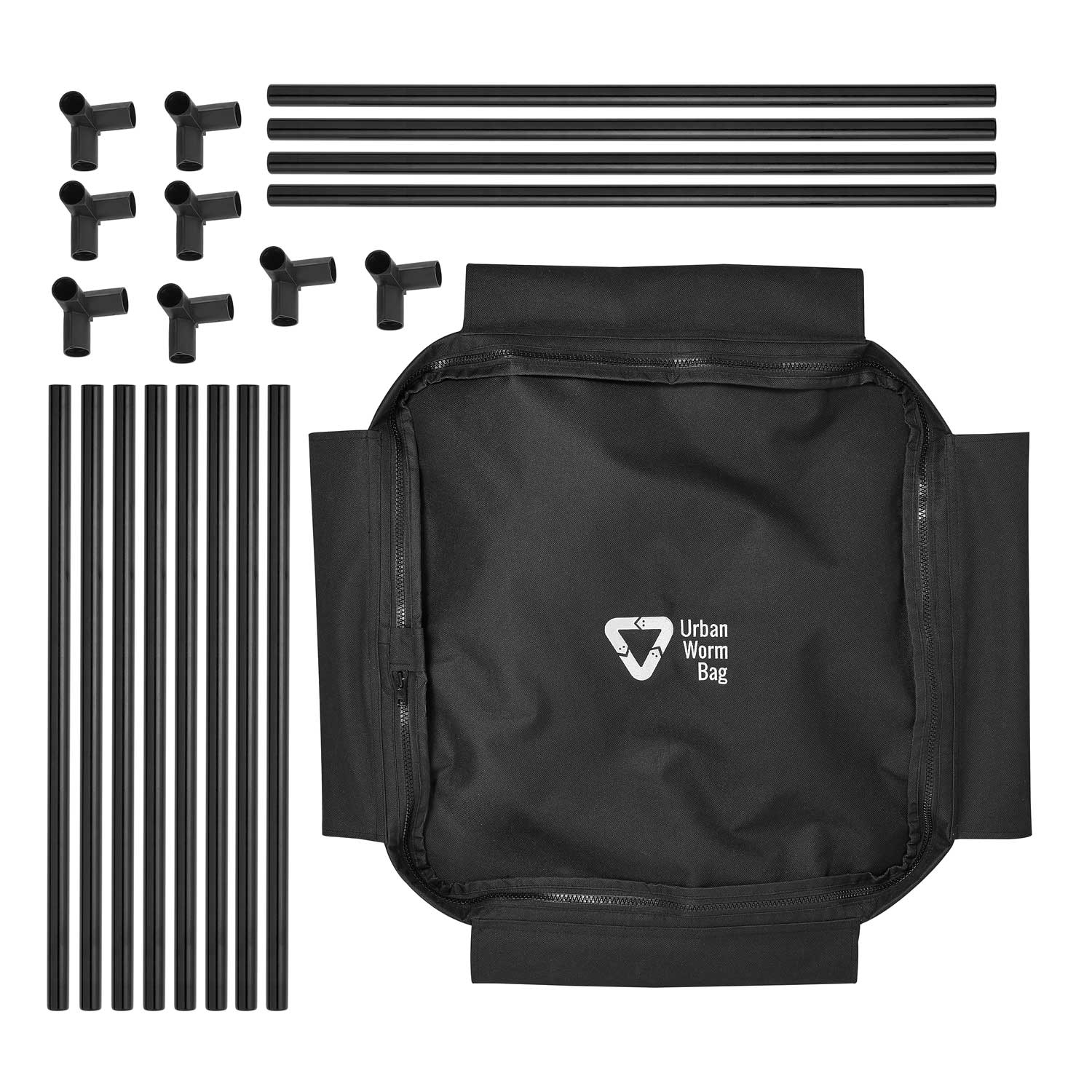 To learn more, purchase the system, and get The Worm Farming Revolution eBook (with it's bonus material) FREE,

Go Back to Products Page from The Urban Worm Bag