The Worm Farming Revolution Book
And all other eBook Affiliate Programs

Earn 50% commissions for just linking to The Worm Farming Revolution Book affiliate program.
If the customer buys, you get 50% of the sale.
I want to thank you for your interest in helping me reach many people all over the world in becoming healthier and more independent for themselves and their families.
As you already know, there's a revolution growing that cannot be stopped. It's a revolution birthed from uncertainty, frustration, & anger or maybe it's just the overall, "I'm going to get up and make something happen today!" attitude.
If you know someone like this or this is you, then join me from changing the way we "think" into implementing in the way we "do". I am only one man, but together we can make an impact, not just in other people's lives, but our own.
There are so many people all over the world that are looking for an answer to their gardening, fishing, recycling, and learning frustrations and just like you and I, it's been under their noses all along. I don't have all the answers, but with your help and mine they can become that much closer to changing their world for the better.
This is why I started years ago and is why I want to help others just like you do. So will you help me, help you, help others? (win-win-win) If so, then I want to reward you with a generous 50% Commission.


The Worm Farming Revolution Book 

Affiliate and other product's Program 

Is...

FREE 

& 

Easy 

to Sign up! 

Here's what to expect...

It's Absolutely FREE to sign up!
Earn 50% Commissions.

You get a commission when WE (you & I) make a sale, not on how much traffic you drive to the product.
Place a "Buy Now" button on your Site if you wish.

You'll be sent a notification email each time a sale is made.
You can log in and view the status of your earnings any time.

Commissions are sent out monthly. Commissions will be withdrawn for refunds due to accidental purchases (only two have ever wanted a refund, but only because they purchased accidentally or meant to purchase a different product).


I recommend getting the books before you promote them

 (not necessary but advised) so that you are familiar with its contents.

All you need to do to earn commissions is have a link on your Site. If a visitor clicks your link and buys the book then you receive the 50% commission. Absolutely no effort on your part.


You can setup a special page to promote the book if you wish and use the pictures below. There are several eBooks to choose from, comprehensive information really sells itself though.





But you will sweeten the deal even more by recommending the books and setting up a presales page promoting it.

I deal with ANY complication on the users end. Very Rare!

You must have a PayPal account to receive commissions.
Affiliate program hosted by eJunkie.com

Just sign up below by clicking "Join Our Affiliate Program"

After signing up with us, follow the instruction below.

All affiliates are paid first of the month.

Our list is growing with the new

Brown Thumb Green Thumb

eBook.

Ultimate Package now available
Contact Us for more info.
That's It!
Join our Affiliate Program!
After you sign up with eJunkie follow these steps.
Login to Worm Farming Revealed's eJunkie product page

Sign in to your account (you may need to create a new account). If you already have an eJunkie account then click the the product page in step 1 above to access WFR's products


Select Affiliate Admin at top


From the drop-down menu under "Your Affiliates Program" select Worm Farming Revolution


Under "Common Hop Link" is your unique affiliate link. Just copy & paste into your web-builder program. This is called the raw HTML code. It will send visitors to my book page where I have other books in the revolution Family they can purchase.
If they purchase any other products in the eJunkie downloads (from other pages) then you'll get commission for those as well. In other words, if they come to the book page, but they buy the "4-Pack Bundle" instead or buy the "Secret Recipe" then you'll still receive 50% payout for any eProduct I have through eJunkie. It's that simple! :)

Right now the highest payout to you is $25 U.S. for the Ultimate Package. This is not 50% commission (due to the cost of the paperback book), but is still a great commission for simply linking to us. 
You are welcome to use the pictures below to promote our affiliate campaign. 
Thank you so much for joining the Revolution and helping everyone to live healthier and be happier :)

Copy Any Images Below
Use these pictures for your website, social media, Blog, etc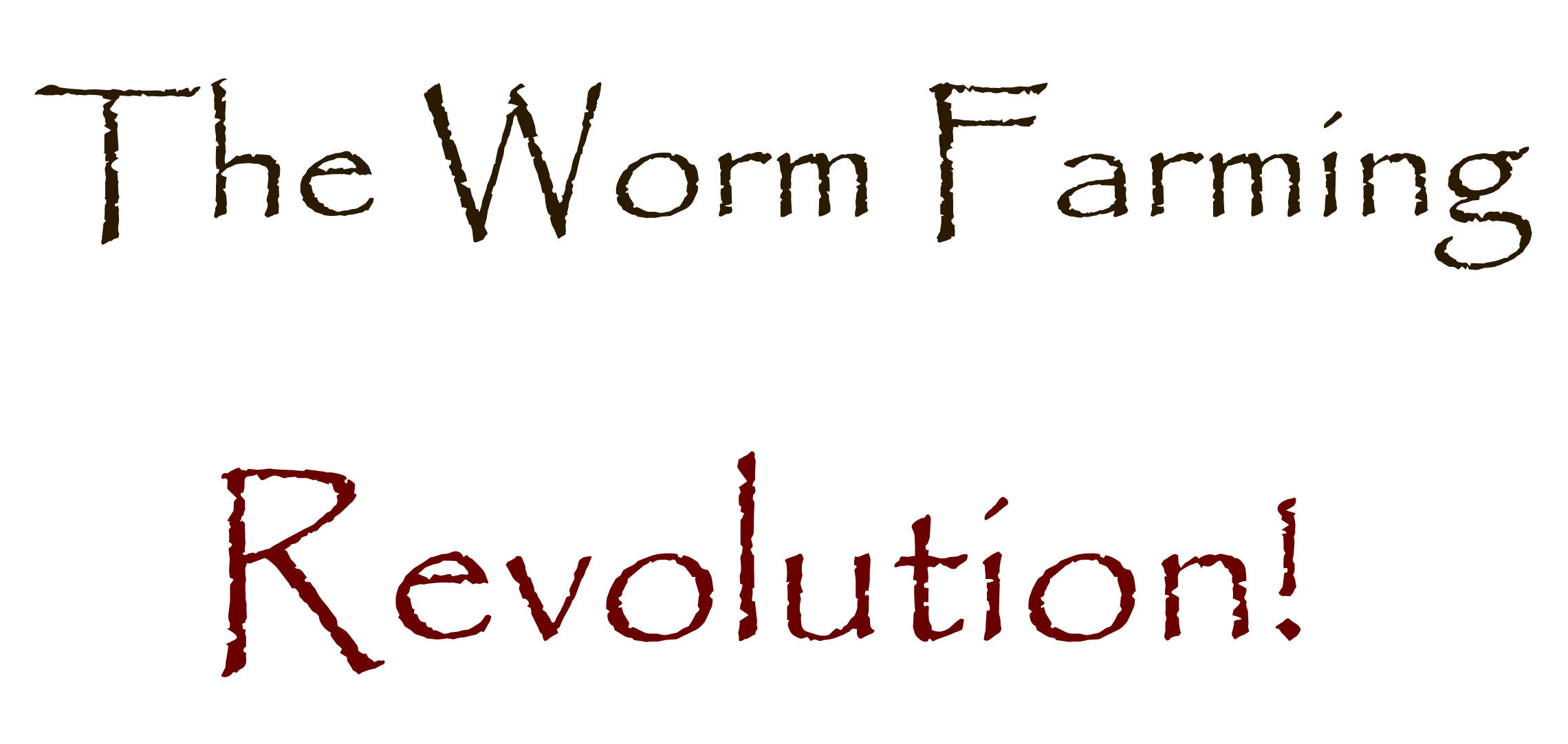 Copy this Image
| | |
| --- | --- |
| Copy this Image | |
Paperback program
in progress


---

Other WFR affiliated products with 50% commissions
(Copy Images)

The Newest eBook for Gardeners for 2021
More

Price will go up to $14.95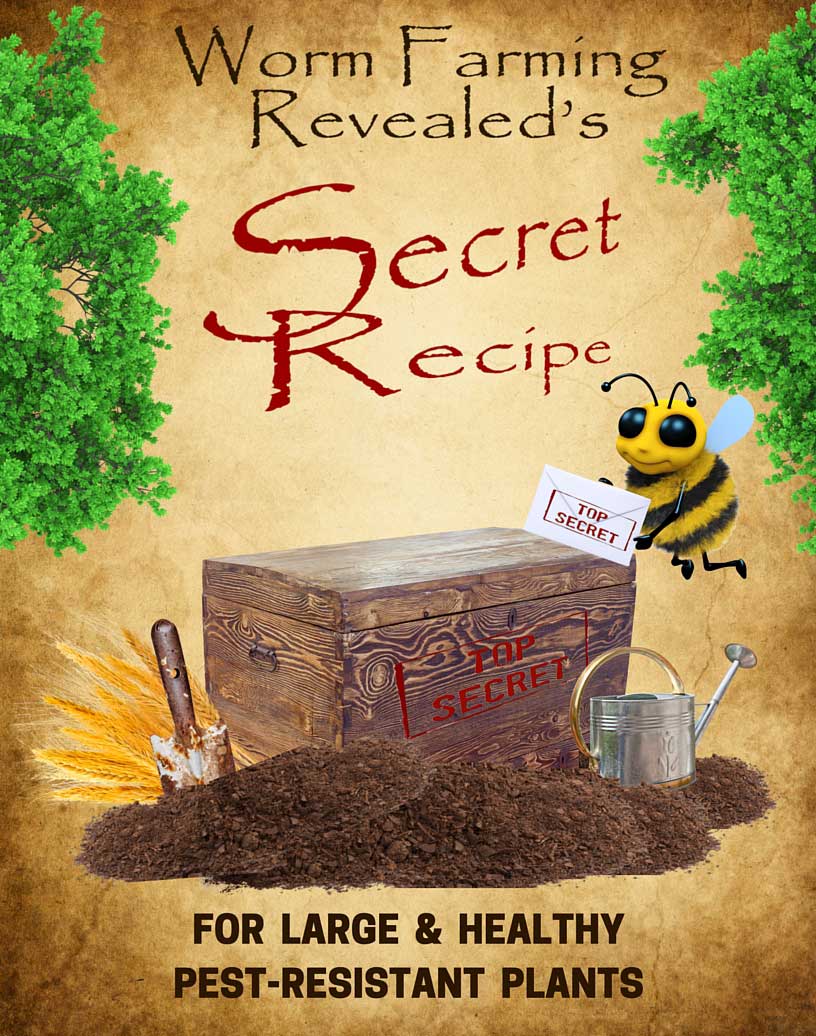 Copy this Image
WFR's Top Secret Recipe $7.95

for Large, Healthy, Pest Resistant Plants.

This is my personal recipe & methodology, That I use every year all in 40 pages.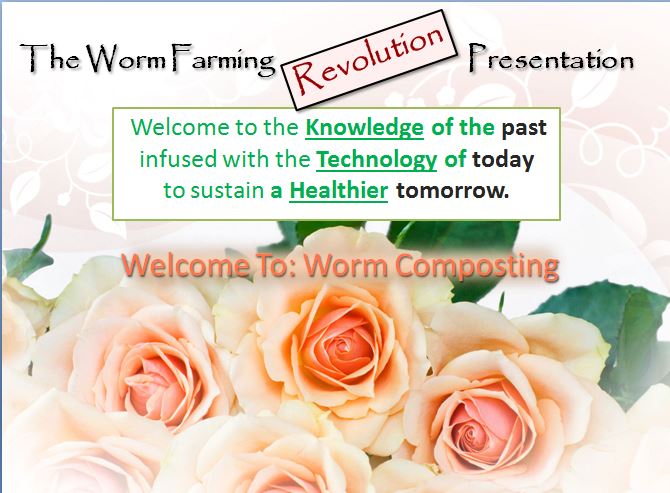 Copy this Image
The Worm Farming Presentation $7.95

This is a 36 slide presentation and comes with a 37 page "slide guide" for the presenter. Speak with authority. Completely editable too.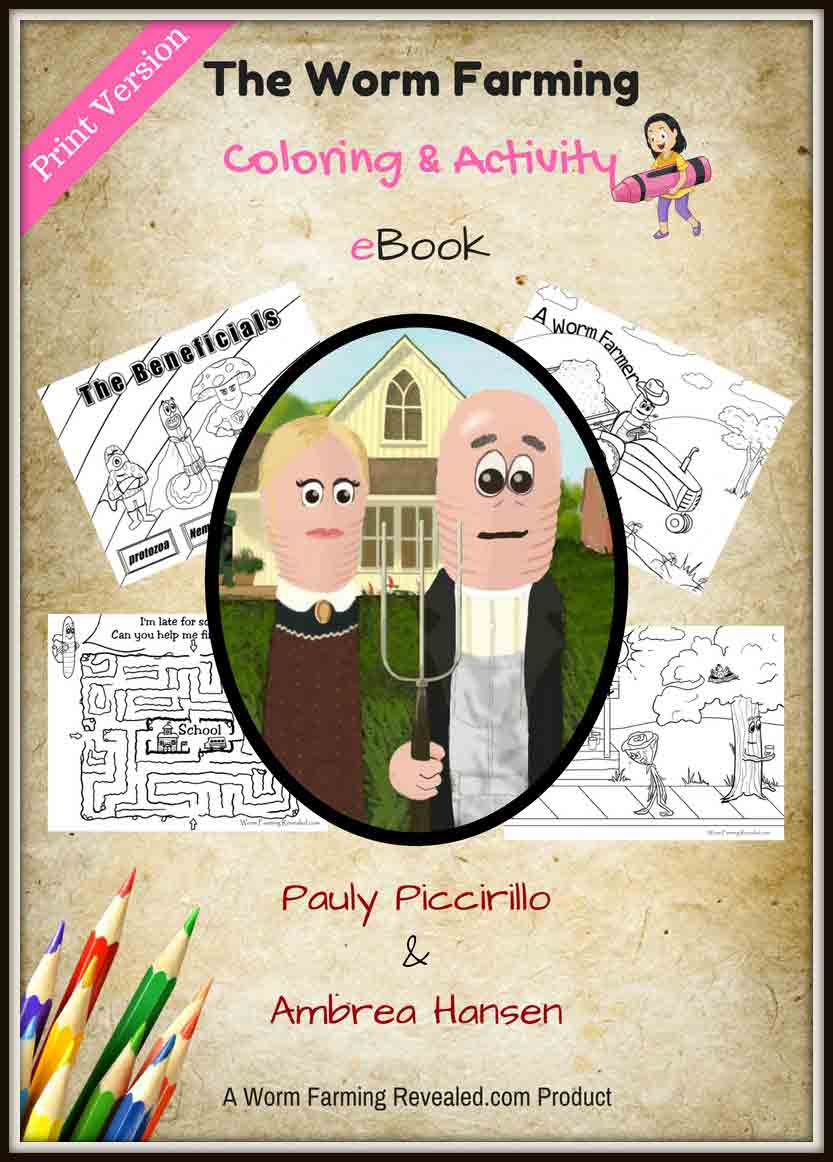 Copy this Image
The Worm Farming Coloring & Activity eBook

The 44 Page Printable eBook is available for purchase for only $7.95. It includes 26 coloring pages and 14 "Bonus Feature" pages.
The Worm Farming Trilogy 4-Pack Bundle $29.95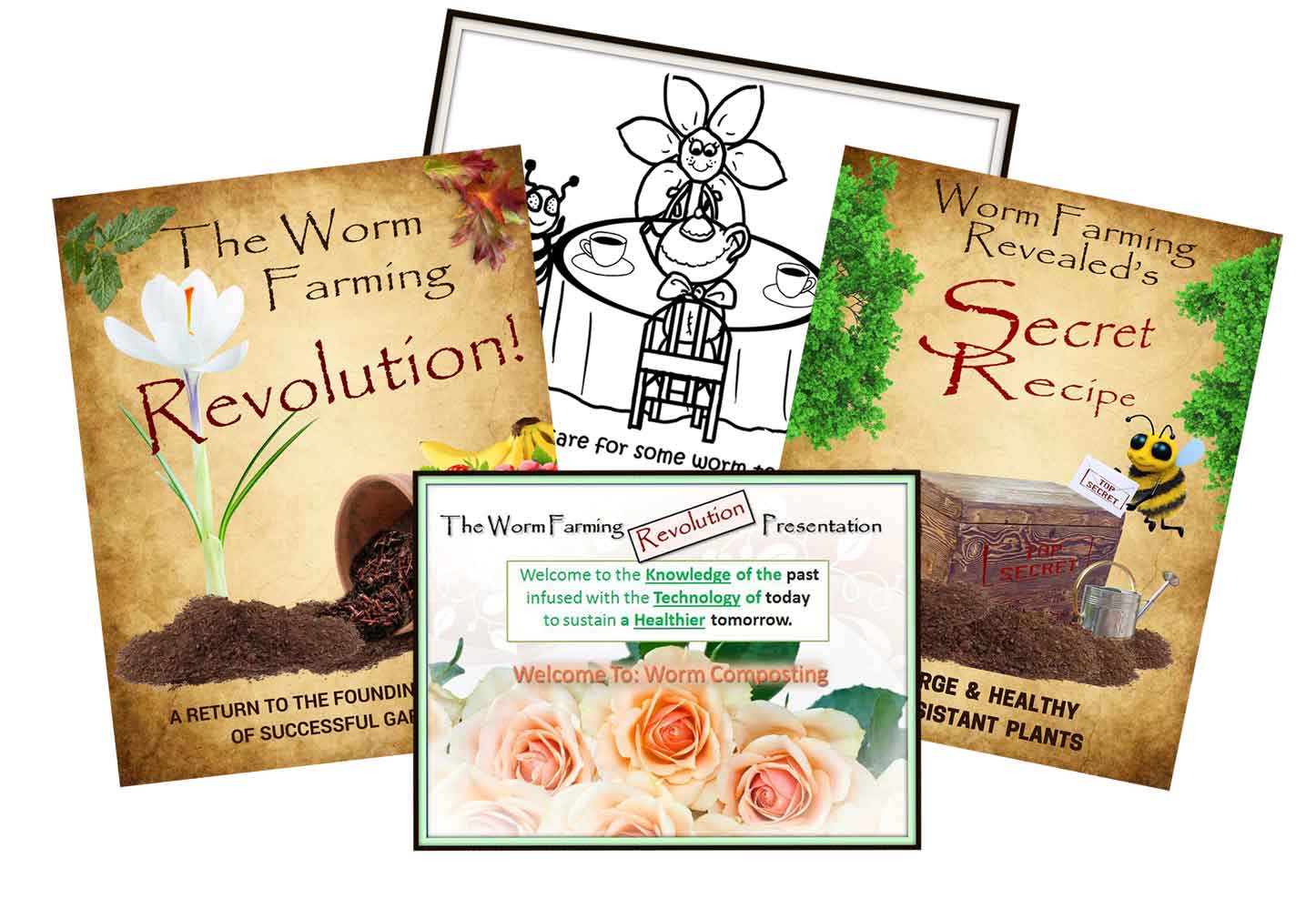 Copy this Image
This is the worm Farming Revolution eBook, The Presentation Power Point, & The Secret Recipe eBook. Plus The 12 Coloring Pages.


You've never had so much fun with wormformation :)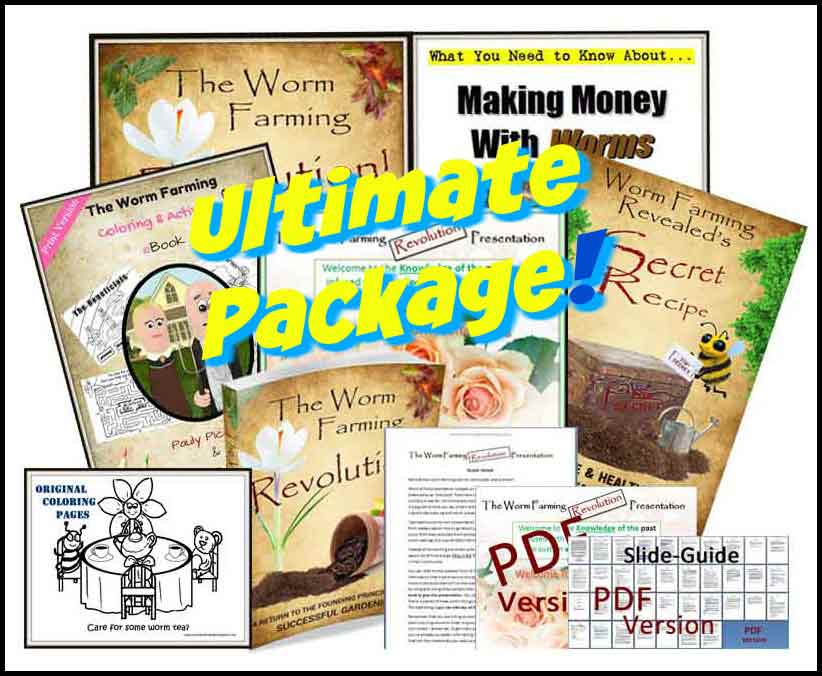 Copy this Image
The Worm Farming Revolution Hard copy

The Worm Farming Revolution eBook
v2.0 + 80pg Biz Guide

The Worm Farming PowerPoint Presentations

The Worm Farming Coloring & Activity eBook for

KIDS!


WFR's Secret Recipe

12 Coloring Pages 
Now Available! 
760 Pages!
Learn - Apply - Teach
  So Much Fun!
$60
This is the HIGHEST commission payout!

Remember, All you do is provide a link on your website, Facebook, Youtube, Newsletters, etc. and I'll do all the rest.

I'm currently working on some more banners and links to help you promote the books, so come back often. You may need to click your browser's refresh button.

From time to time, you'll also receive affiliate emails to inform you about any promotional products, bonuses, tips, etc.

Go to the Worm Farming Revolution Book page to check it out.
If you have any questions click on the contact us at bottom of page.


For those that want a serious website with serious traffic like this one (1,000 visitors/day) Read My Story.