The Worm Factory 360
4-Tray System
Next generation 4-tray vermicomposting system
with new thermo-siphon design.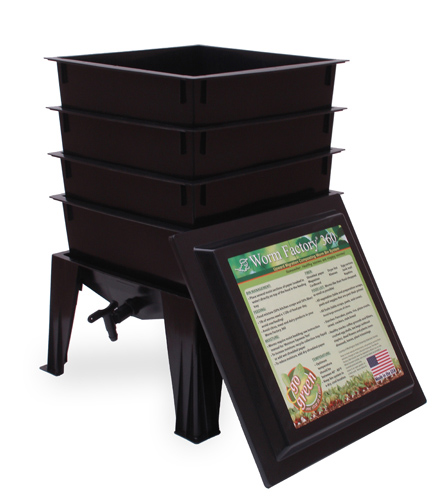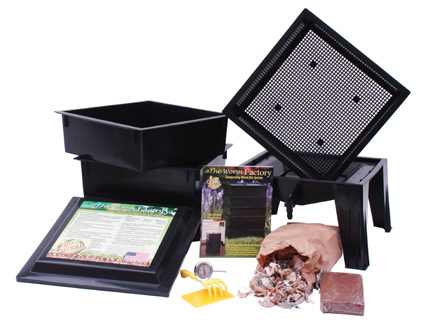 Introductory Offer!
$109.95 +s&h
ships in continental US only

Description:
1. Includes a 16-page easy-to-use instructional booklet with photos and illustrations
2. Bundled with accessory kit including hand rake, scraper and thermometer
3. Houses eight to twelve thousand worms that consume 5-8lbs of food per week Year-round production
4. Odor-Free operation
5. Made in the U.S.A.
Available in Black, Green, and Terracotta
6. Comes with worm bedding kit to help you get started
7. Built-in collector tray and spigot
8. 30 year life expectancy
10. Expandable up to 8 trays
11. Easy to assemble and manage
12. 20 year warranty on parts and workmanship
13. Made with post consumer recycled materials
14. Comes with "Quick-Tips" lid for easy reference
15. Also includes online instructional videos in an online link 
16. Shipping Weight 15 # 18"L x 18"H x 15"H or more depending on how many trays

** Please Contact Us **
for mixing & matching or Bulk Orders or for more trays and accessories.