Buy Worms In California


Buy worms in California from worm suppliers in the list below.
Little Miss Farmer

Contact Name: Marcie Jones
City: Burbank
State: California
Zip Code: 91505
Country: USA

E-Maill: Littlemissfarmer@yahoo.com
            Littlemissfarmer.weebley.com

Phone: 1-818-795-1320
Supplier of raw/natural rabbit manure,Rabbit Emulsion,Rabbit compost, Rabbit Mash ( manure/ and compost materials)  for use in worm beds and gardens

Shipping and local pick up available! 
I also might be able to get a hold of a local worm grower for you if you are needing worms or castings.


Why use Rabbit Manure as worm food or compost?
This manure comes from a ruminant animal in which worms find extremely palatable. The food is broken down several times through the cud chewing process making it a more complex material for worms.
Plus it's a cold compost which can be applied to plants directly without the need for composting.


Nomad's Landing Farm
Contact Name:Spencer and Dia Damon

E-Mail Address: nomadslanding@hotmail.com
Web Site URL: www.nomadslandingfarm.com


City: Macdoel 
Street Address: 3854 Lazy Ranch Rd. 
State/Prov: California
Zip/Postal Code: 6058
Country: USA
Business Phone: (541) 851-1988

Currently we have small amounts of Red Wigglers and European Night Crawlers for sale. Look for vermicompost in the Spring of 2015.

Happy Composting

Contact Name: Kim
E-Mail Address: kimptieu@hotmail.com
Web Site URL: www.happycomposting.com

City: Oakland
State/Prov: California
Zip/Postal Code: 94618
Country: USA


Currently we have red wigglers and vermicompost for sale.
Local pickup only. Look for European Nightcrawlers, African Nightcrawlers, and Indian Blues in Spring 2015.


Orange County Worm Farm

First Name: Prim
E-Mail Address: ocwormfarm@gmail.com

City: Fountain Valley
State/Prov: California

Country: USA

Business Phone: 714-710-7313

We offer 6 types of worms:
Red, European, African, Alabama, Canadian, and Blue.


The Scarlet Worm Farm
First Name: Colle
Last Name: Gilliland

Street Address: 1275 7th st
City: Norco
State/Prov: California
Zip/Postal Code: 92860
Country: USA

Business Phone: 951-264-8273


Completely Organic with analysis done quarterly.
**Pick up only**
Google Map: https://goo.gl/maps/e2GcFvnp5Kq

PJ Dunn Working Red Worms
First Name: Michael
Last Name: Dunn
E-Mail Address: redworms@softcom.net

Street Address: 27395 Kennefick Rd
City: Galt
State/Prov: California
Zip/Postal Code: 95632
Country: USA

Business Phone: 209-712-3646


We sell 99% locally and provide a tour and answer questions for every customer.  

We sell worms, castings, Worm Factory and VermiPost(tm).  Use VermiPost(tm) for instant start compost piles in the back yard. 

We also provide consulting, sales and service for commercial start ups as well as home gardeners. 

Nutrient analysis performed annually.  
World Wide Worm Farms

E-Mail Address: wwwormfarms@gmail.com

City: Apple Valley
State/Prov: California
Zip/Postal Code: 92307
Country: United States
 
Business Phone: 760-792-9660
Go GREEN with RED Worms.
Red Wigglers will turn your Kitchen scraps into a natural nutrient-filled fertilizer called Vermicompost "Castings" my Worms number2 is number1.

Worms are easy to raise, you can even raise them indoors inside of a Rubbermaid type of tote, an old ice chest or even a store bought Worm Factory.

You can put your Worms in a Compost pile and let them do most of the work, so no matter how you raise them, just remember your saving the planet one Worm at a time.

The Worm Composting Guru
First Name: Shawn
Last Name: Phillippe
E-Mail Address: Wormcompostingguru@gmail.com
 
City: Camarillo
State/Prov: California
Zip/Postal Code: 93012
Country: USA

Phone: 760-807-6127

I have been raising worms for many years, and I can help you with any need that you have. I sell worms by the pound, as well as starter Farms that include mature worms, juvenile worms as well as worm eggs all inside a bedding and worm casting mixture.
I not only sell items but it also comes with support and answering any questions you may have either now or in the future.


McCrawls Redworms
First Name: Stan
Last Name: McCall
E-Mail Address: Mccrawls@earthlink.net
Web Site URL: mccrawls.wixsite.com/redworms

Street Address: 6029 Orange Ave
City: Cypress
State/Prov: California
Zip/Postal Code: 90630
Country: United States

Business Phone: 714-220-9282


I sell 1000 worms for $30.00, 10% over count added to each order.

Pickup is at my shop in Cypress, Ca

I do not ship
Call for information
Return to Buy Worms Locally from Buy Worms In California
Have Your Worm Bin Set Up Yet?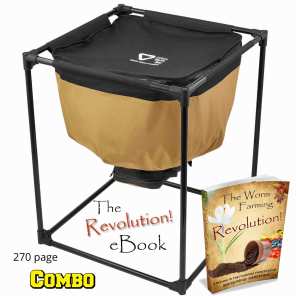 Worm Farming Revealed is offering our eBook FREE when you purchase the Urban Worm Bag (lifetime guarantee) through our affiliate link. This combo is only offered here. Since you've found a worm supplier, all you need now is a worm bin and the BIGGEST, practical worm farming book on the market, over 270 pages.